About us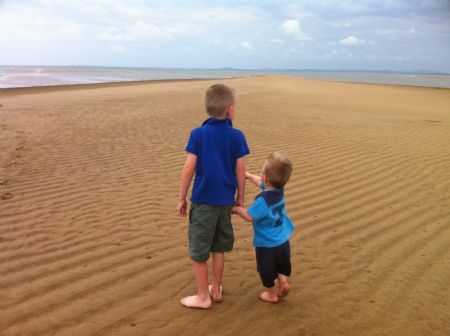 Whitford Park is named after a little rural town "Whitford" located on the North Island of New Zealand where I spent my teenage years. After coming to Australia I met my cricket / rugby mad (don't mention Bledisloe Cup) and occasional golf pro husband James.
James was introduced to his first Pointer (Scotty) in 2001 and fell in love with this special breed of dog, little did he know back then that he would one day step into the show-ring for the first time to exhibit one of our Pointers.
Early in 2004 after a long search we found a property that we felt was perfect for the dogs and horses now called "Whitford Park"
It is a combination of a lifetime involvement in the breed and a desire to breed Pointers that are in line with the ANKC / FCI Breed Standard that forms the foundation for Whitford Park Pointers.
Horses have also been a big part in my life from an early age. I've been fortunate enough to have partnered some wonderful horses over the years. I'm currently competing on a mare I bred Brianna "Whitford Park Hush" her Dam Lizzy "Ebony Rose" was a mare I competed on as a teenager in New Zealand and brought over with me.
We have been blessed with two gorgeous boys Liam (6yrs) and Ryan (2yrs). Liam is already the budding horseman having been out to a number of competitions which he thoroughly enjoyed, seems that nothing is more fun than jumping his pony (over a pole).
Thanks to our many supporters, the encouragement and advice along the way has been invaluable.
We hope you continue to enjoy the journey.
James & Karen Mackenzie-Smith
Whitford Park Pointers & Performance Horses
Contact: James & Karen 0412523235
Karen & Scotty - Whitford, New Zealand
Top photo - Liam (6yrs) being the big brother to Ryan (2yrs) November 2014