About us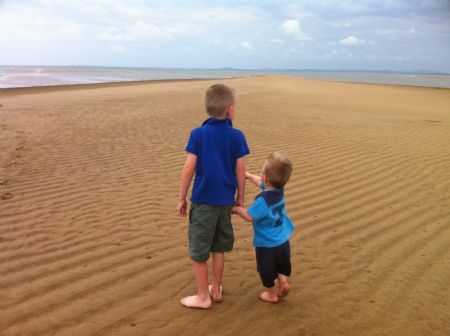 Whitford Park is named after a little rural town "Whitford" located on the North Island of New Zealand where I spent my teenage years. After coming to Australia I met my cricket / rugby mad (don't mention Bledisloe Cup) husband James.
Horses have always been my life from an early age. I was fortunate enough to make a living out of my passion early on, through coaching and sourcing horses for clients. I'm also thankful for the wonderful horses I've partnered over the years.
We have been blessed with two boys Liam (13yrs) and Ryan (8 yrs). Liam has a passion for horses and his eye on some big goals, his brother Ryan on the other hand just loves hooning around on his pony.
James & Karen Mackenzie-Smith
Whitford Park Pointers & Performance Horses
Contact: James & Karen 0412523235
Last updated 19 May 2021
Karen & Scotty - Whitford, New Zealand
Top photo - Liam (6yrs) being the big brother to Ryan (2yrs) November 2014